March/April Specials
With all Capetonians working towards becoming good water warriors we put our heads together to see how Elixir Fusion could help you with water-saving…
We are doing our bit and have managed to get water usage in our building down to a minimum with recycling as much as we can.
But how to extend it with our products?
We have come up with what we think is a mighty generous special
 Sign up now to join our mailing list and be the first to know about our specials!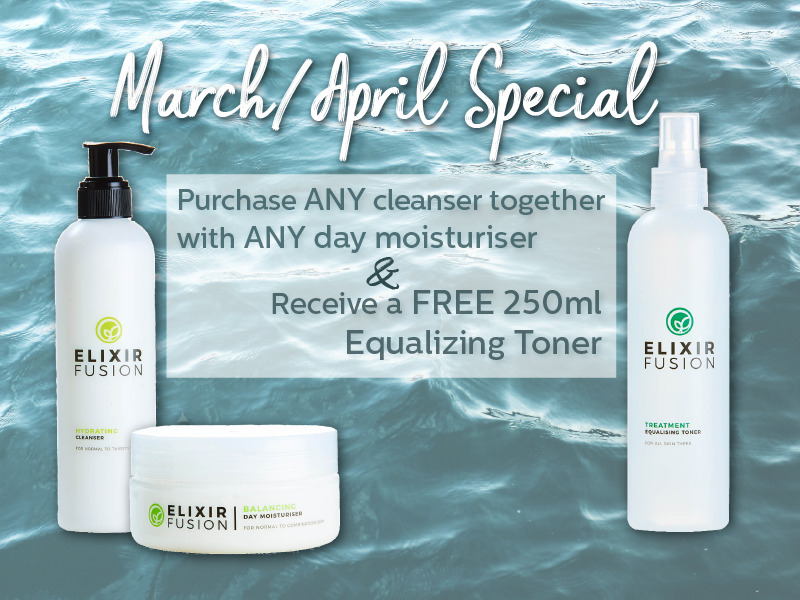 *Any order placed for a cleanser and day moisturiser will automatically qualify for a free toner. The toner will be added to your order upon processing.